< back
unconventional love
Prada Contemporary Museum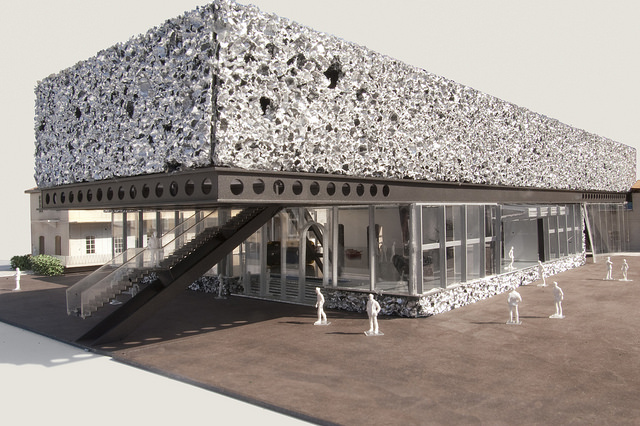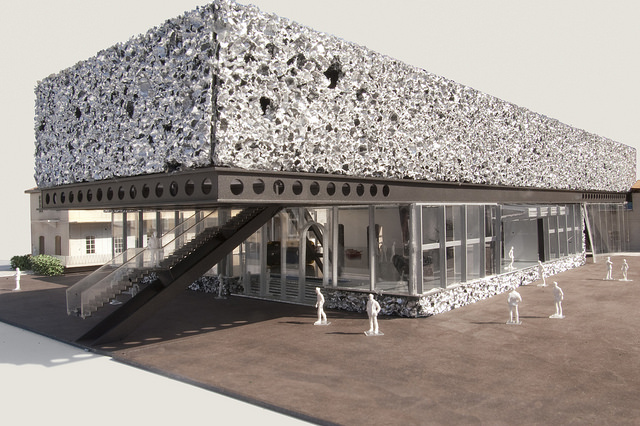 un

conventional love

19 NOVEMBER 2014

Prada Contemporary Museum
In 2015, Milan welcomes the new Prada Contemporary Museum

Miuccia Prada: the first designer to collaborate with innovative architects in tracing new trends in design shops. In 1993 along with her husband Patrizio Bertelli, founded the notable exhibition art space Prada Milanoarte, subsequently renamed as the Prada Foundation.
In 2005, Miuccia Prada in collaboration with Elmgreen & Dragste realize the "Prada Marfa" (Texas), an artistic installation in the middle of nowhere, designed to resemble a Prada store.
The installation's door is nonfunctional and with a window-display that is never to be opened or restored due to the wear of time; it is intended to never be repaired, so it might slowly degrade back into the natural landscape.
On the front of the structure there are two large windows displaying actual Prada wares, shoes and handbags, picked out and provided by Miuccia Prada herself from the fall/winter 2005 collectiion.
Not only fashion at the house of Prada; the combination of fashion and art is not a secret.
Now a new project to celebrate with the soon to come inauguration of the new Prada museum "housed" in the Italian fashion capital of Milan.
The City and the legendary Fashion House have signed an agreement for the redevelopment of some of the early twentieth century industrial buildings and the construction of three new facilities (11,822 square feet) for a total area of 21,783 square meters. The opening date will be in the
Spring of 2015. The new museum is dedicated to contemporary art and it is destined to house both exhibitions and cultural events as well as to provide a range of public services and facilities, especially to students.
A noteworthy support will also be an annual scholarship reserved for the graduates from the universities of Milan.
The project was designed by OMA - Rem Koolhaas.

Related articles
1b450fd287a0b038b7d5b44fdcac72d4
{"admin_base_url":"https:\/\/www.unflop.it\/cmt-admin","media_base_url":"https:\/\/www.unflop.it\/media","api_base_url":"https:\/\/www.unflop.it\/cmt-admin\/api","do_base_url":"https:\/\/www.unflop.it\/cmt-admin\/do","url":["blog","articles","prada-contemporary-museum"]}
{"title":"Unflop paper","description":"unFLOP is, above all, a new creative team","folder":"unflop","domain":"unflop.it","email":"info@unflop.it","base_url":"https:\/\/www.unflop.it"}