< back
unconventional love
Raf Simons debuts new SS18 Campaign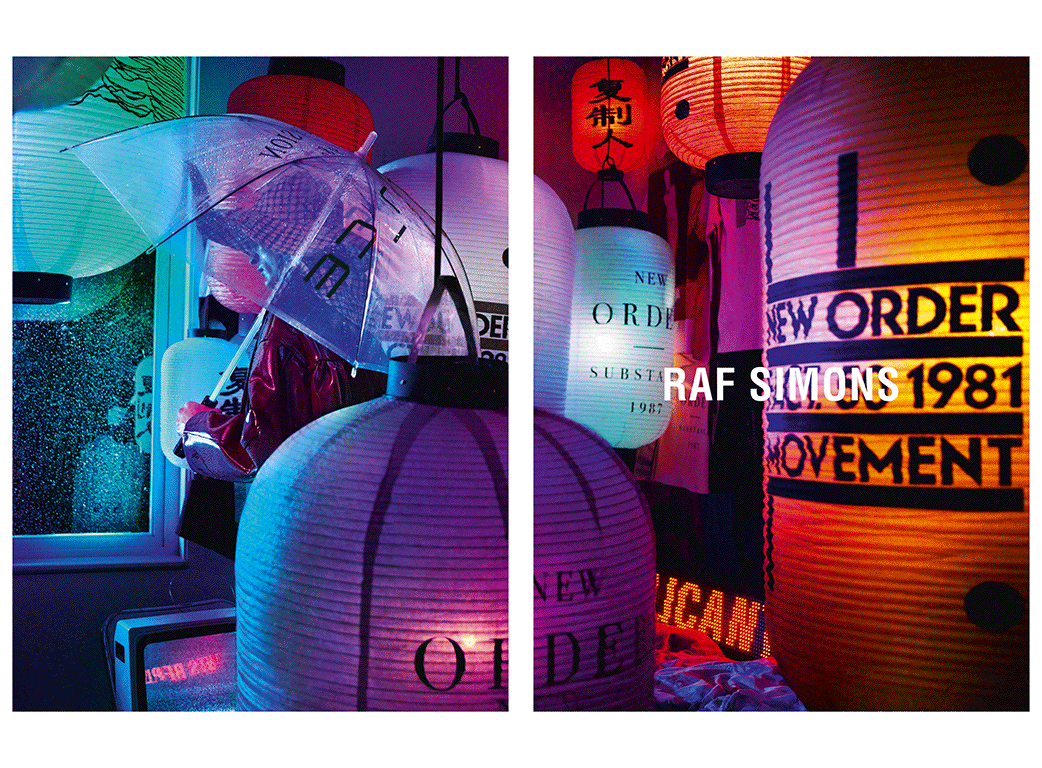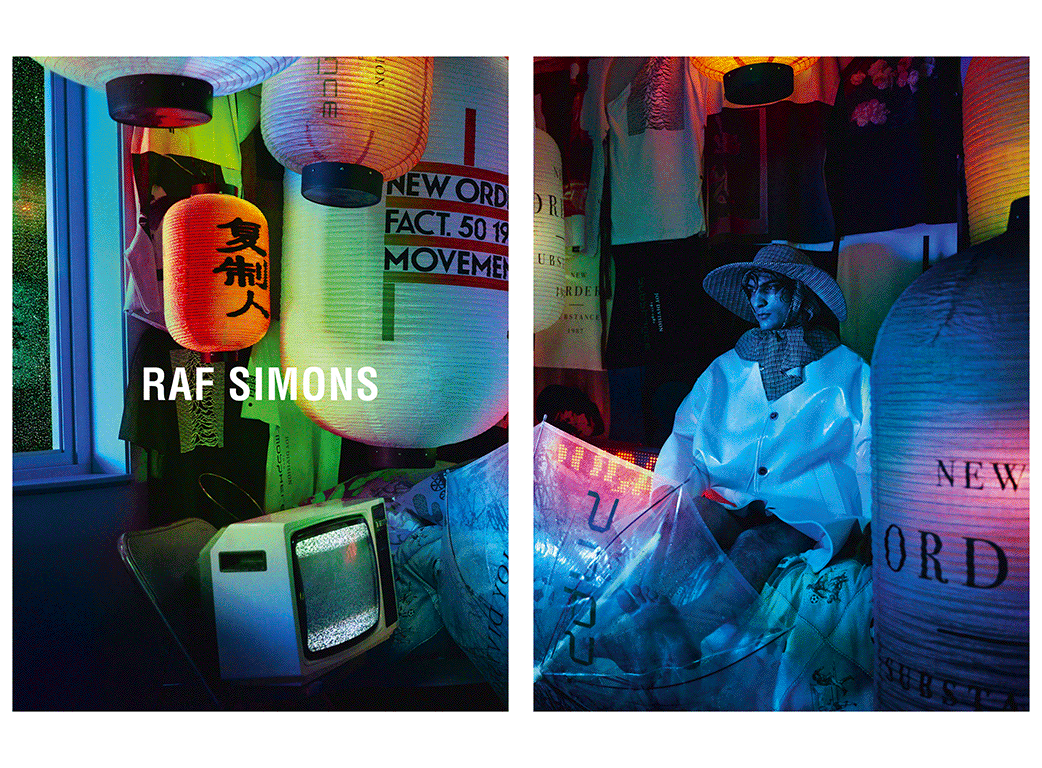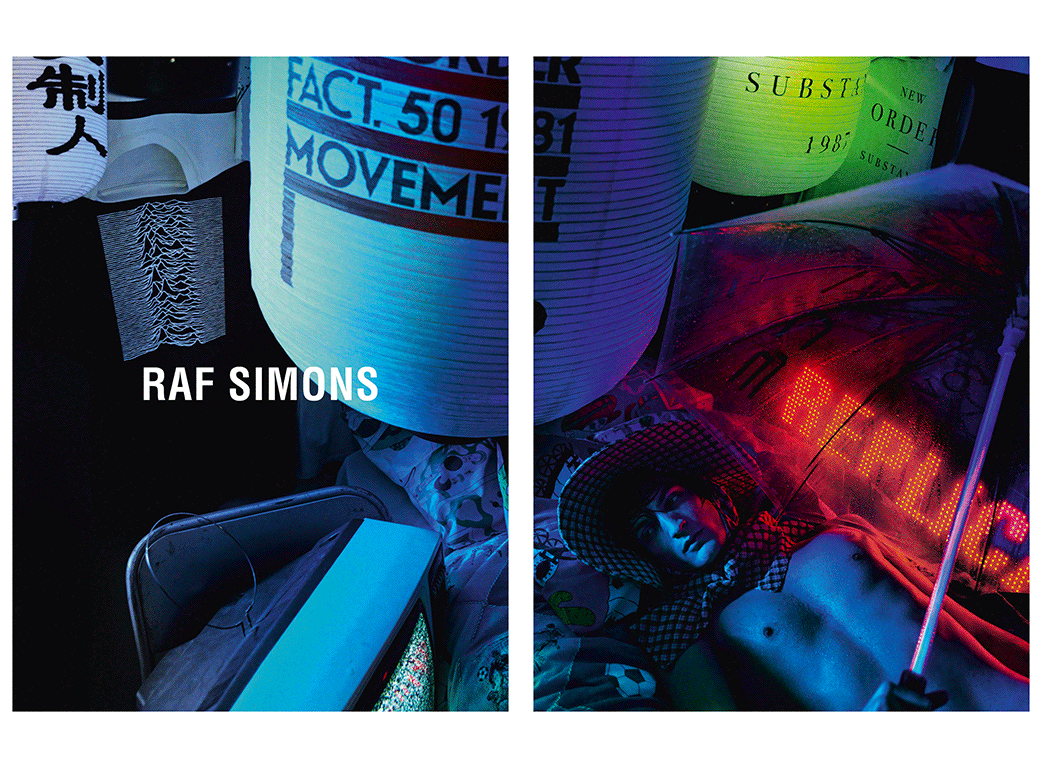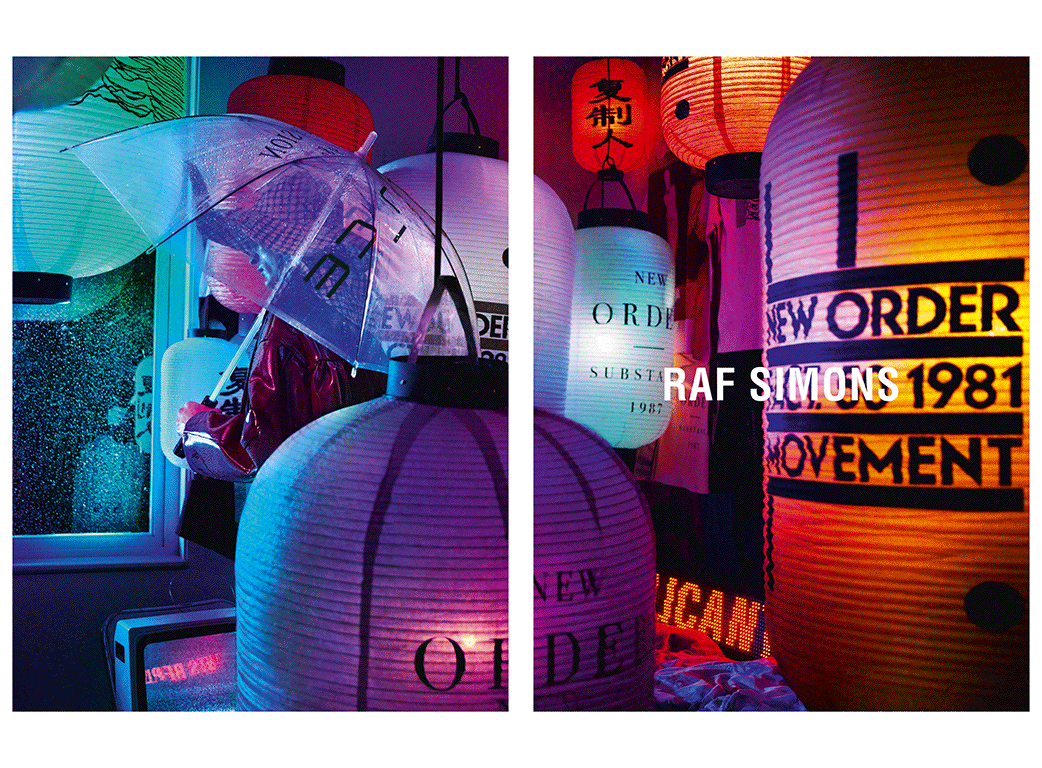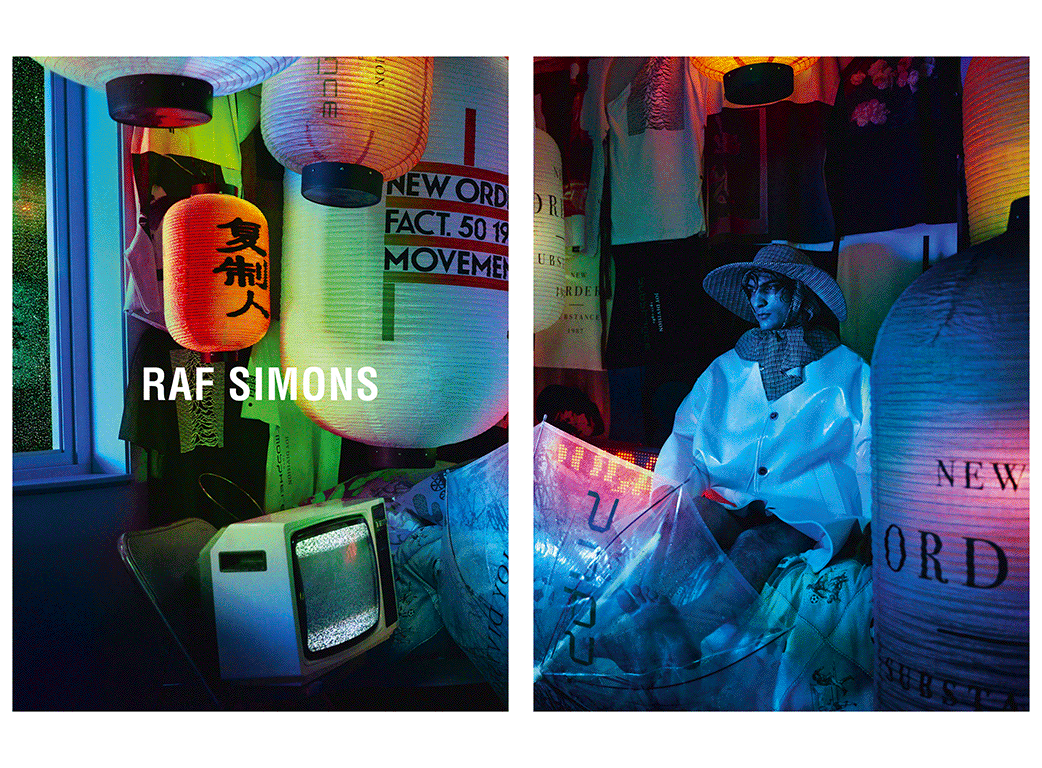 un

conventional love

8 FEBRUARY 2018

Raf Simons debuts new SS18 Campaign
The Belgian designer Raf Simons, after his latest collaboration launch with Eastpak - has unveiled its Spring/Summer 2018 campaign of his eponymous brand.
The male model, Luca Lemaire, shot by long-time photographer Willy Vanderperre and styled by Olivier Rizzo, pose in a urban-oriental set up project by the set designer Emma Roach,becoming one of this season's best fashion ads.
Inside a rainy Chinatown environment, amongst Chinese lanterns, transparent umbrellas and neon lights there are many references who has been inspiring elements of the designer's creativity for this collection, such as his own interpretation of the iconicmovie "Blade Runner" directed by Ridley Scott in 1982 and his inspirational music icons: Joy Division and New orden,rappresented by the most famous Peter Saville's music covers.
In this case JoyDivision would probably modify the text and sing "love, DEFINITELY WON'T (instead of will) tear us apart again".
Words Alessndro Ieva
Related articles
988ee7efe6dd54566dbf83add5a52a90
{"admin_base_url":"https:\/\/www.unflop.it\/cmt-admin","media_base_url":"https:\/\/www.unflop.it\/media","api_base_url":"https:\/\/www.unflop.it\/cmt-admin\/api","do_base_url":"https:\/\/www.unflop.it\/cmt-admin\/do","url":["blog","articles","raf-simons-debuts-new-ss18-campaign"]}
{"title":"Unflop paper","description":"unFLOP is, above all, a new creative team","folder":"unflop","domain":"unflop.it","email":"info@unflop.it","base_url":"https:\/\/www.unflop.it"}