< back
unconventional love
Olivier Saillard / Tilda Swinton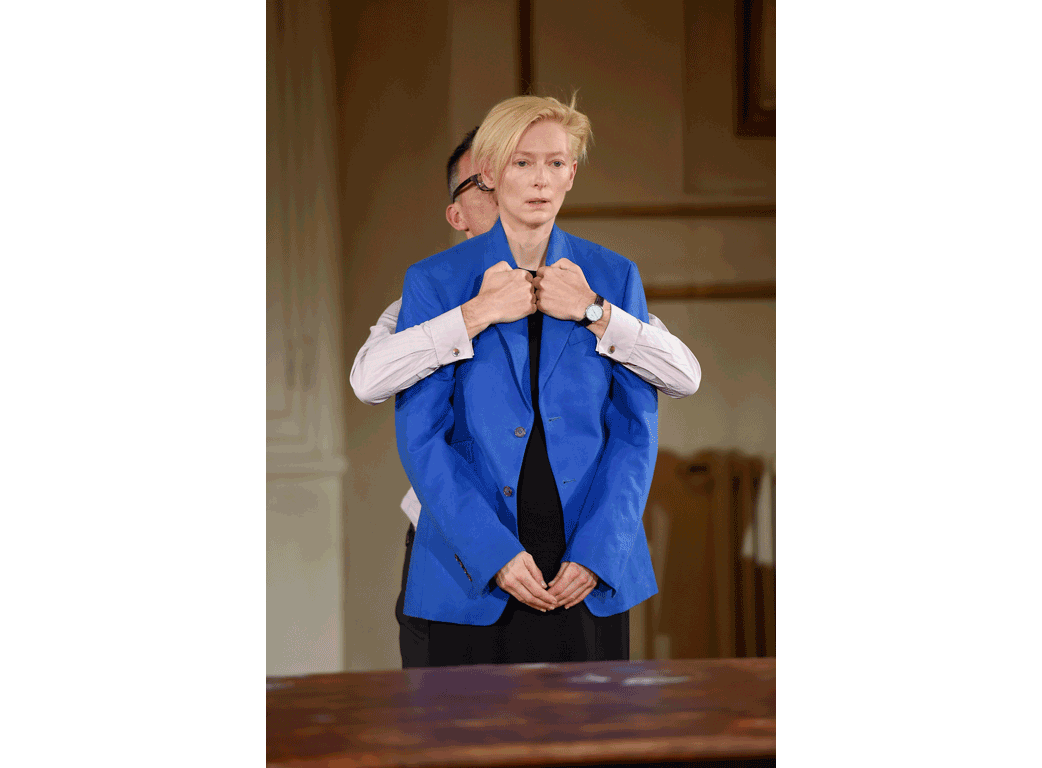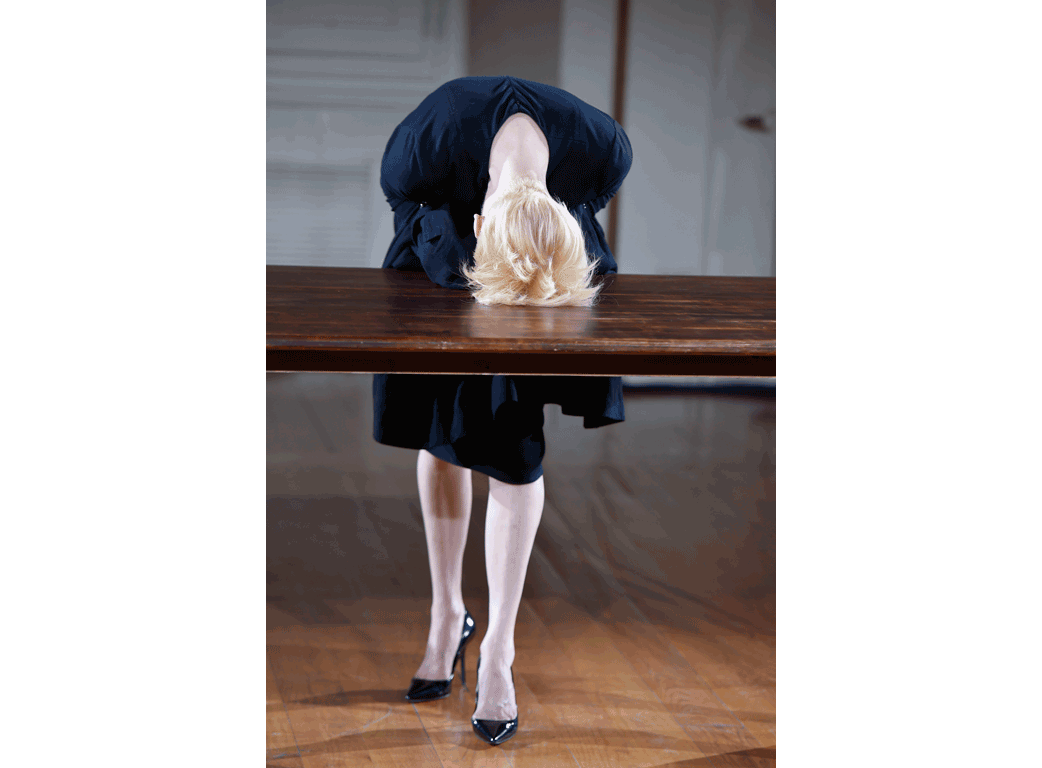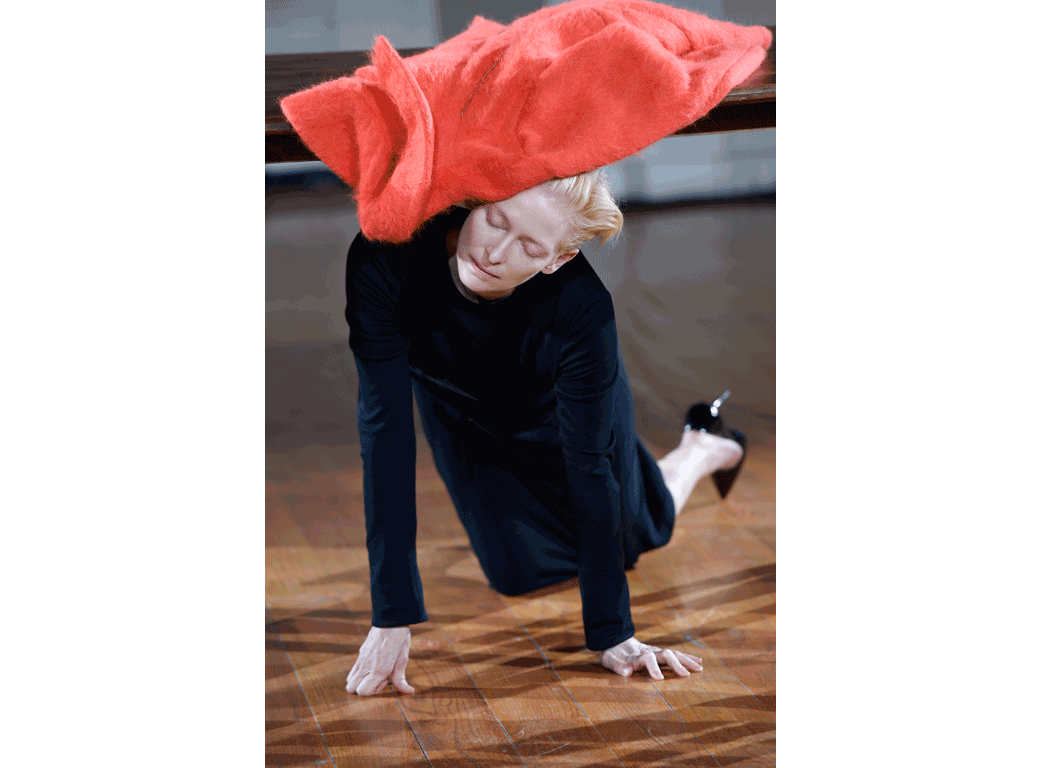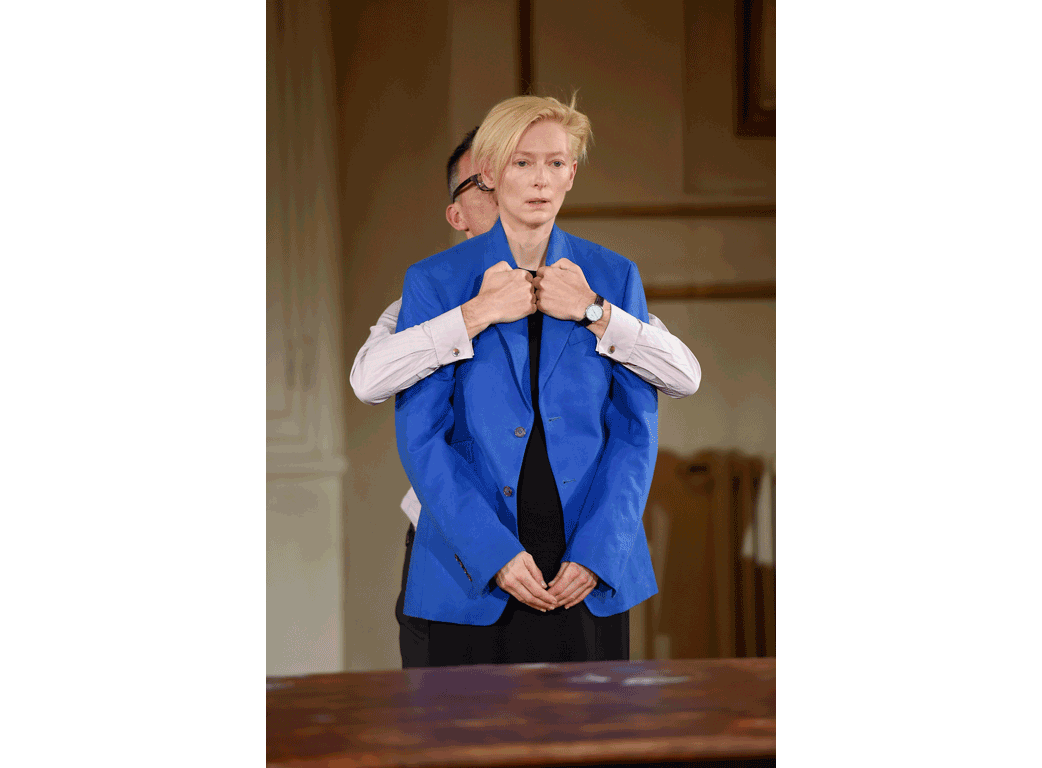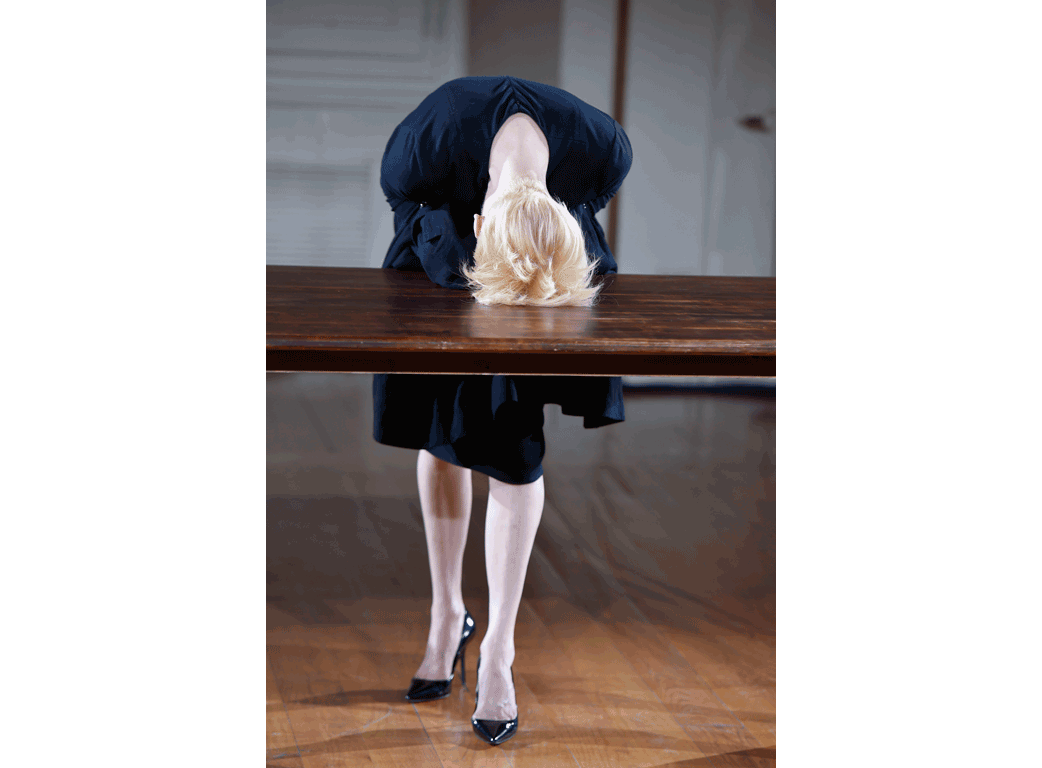 un

conventional love

22 JANUARY 2015

Olivier Saillard / Tilda Swinton
Cloakroom – Vestiaire obligatoire
PERFORMANCE
A performance by Olivier Saillard, director of Palais Galliera, The City of Paris Fashion Museum With Tilda Swinton

Cloakrooms are spaces where coats and jackets are accumulated next to the entrances of theatres, museums and other institutions, that are still pleased to cultivate this delicate attention which belongs to the obsolete art of hospitality.
When they are not replaced by ghastly lockers with keys or coins, gentle hosts take care of our waiting overcoats. With the utmost vigilance, they watch over our weary garments, left on a hanger in exchange for a number. The wild composition organized on the rails supports an exquisite still-life, where slouched clothes are waiting patiently.
As part of the Festival d'Automne à Paris, Olivier Saillard and Tilda Swinton have decided to become those welcoming hosts, asking every visitor/viewer to leave a piece of clothing of their choice in the cloakroom. Once received, accumulated coats and jackets of all sizes, scarves and bags are paraded on the shoulders of the performer and actress. Through each of them, the actress' memory is activated as she subtly diverts the shapes with intimate variations. On the podium these everyday, sometimes ordinary clothes, adopt a new style. Mirroring the ones who
left them, they become excrescences of the actress through unusual tricks.
Magnified or atrophied, the vacant bodies which she wears become like soft sculptures in stop motion. Combined, deposited but always well taken care of, they ascend the river of fashion, absorb identities, memories of a moment. The collection takes life, built up on what's acquired and not on novelty, wandering the opposite path to that which was constructed by fashion. This is not from the catwalk to the street but conversely from the street to the catwalk that the clothes, diverted and inhabited, discover the rare luxury of the catwalk.
Every day, Olivier Saillard and Tilda Swinton create a collection. No new clothes, but always reinvented clothes. Following this presentation, everyone retrieves their coat labelled with the memory of the one who wore and incarnated it for an instant.

Related articles
ef358b344978aa6635eadc8f35ec8fca
{"admin_base_url":"https:\/\/www.unflop.it\/cmt-admin","media_base_url":"https:\/\/www.unflop.it\/media","api_base_url":"https:\/\/www.unflop.it\/cmt-admin\/api","do_base_url":"https:\/\/www.unflop.it\/cmt-admin\/do","url":["blog","articles","olivier-saillard-tilda-swinton"]}
{"title":"Unflop paper","description":"unFLOP is, above all, a new creative team","folder":"unflop","domain":"unflop.it","email":"info@unflop.it","base_url":"https:\/\/www.unflop.it"}