< back
unconventional love
MARIOS S/S 2018 Errorist Collection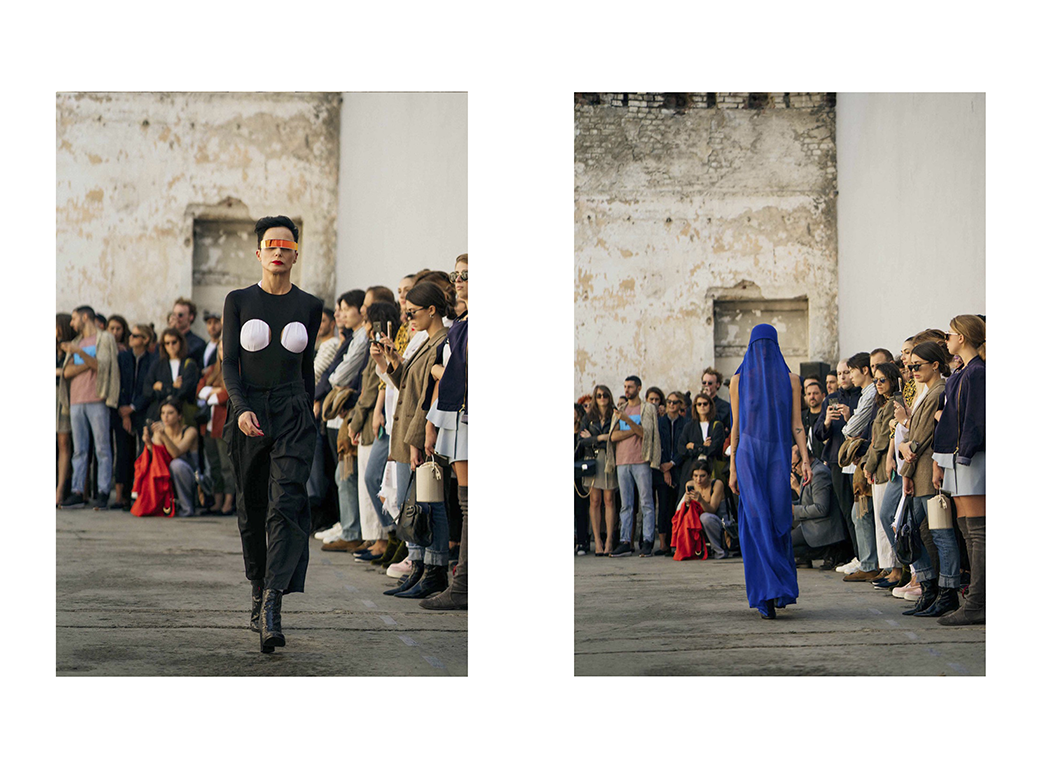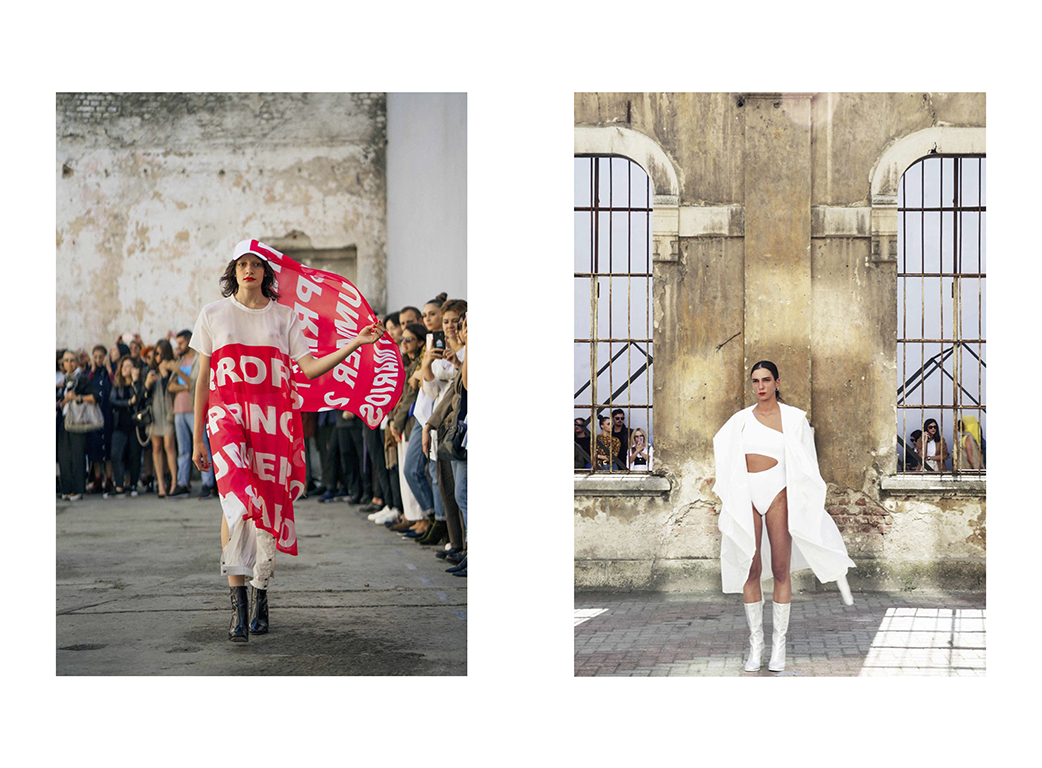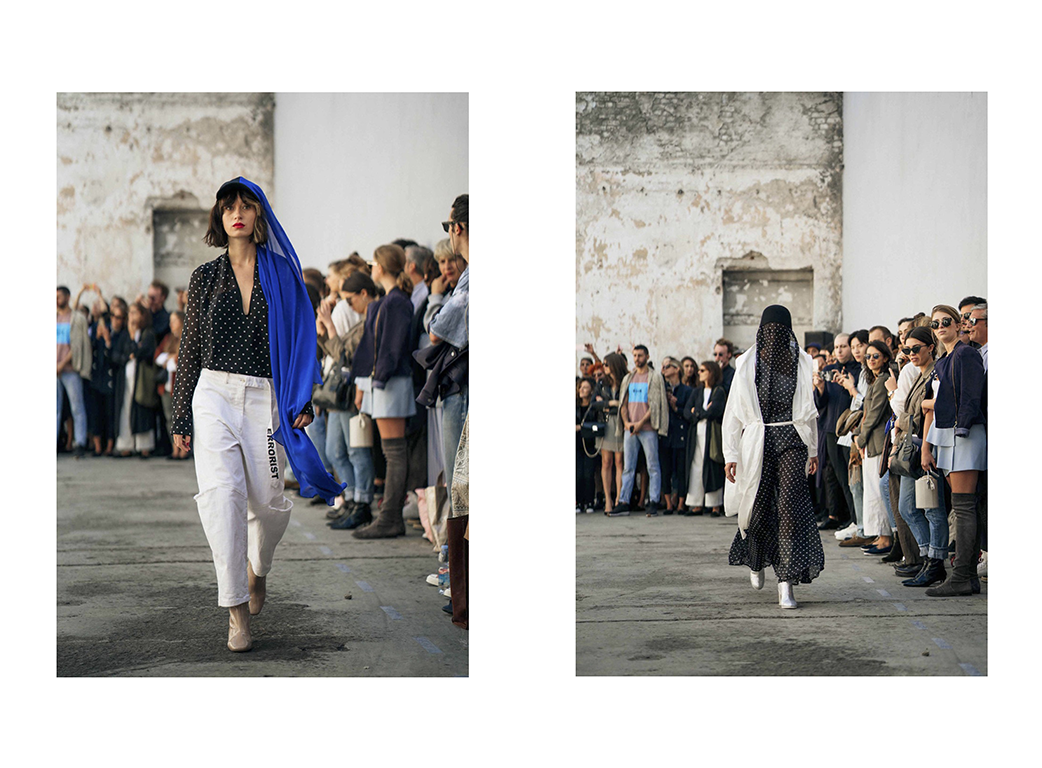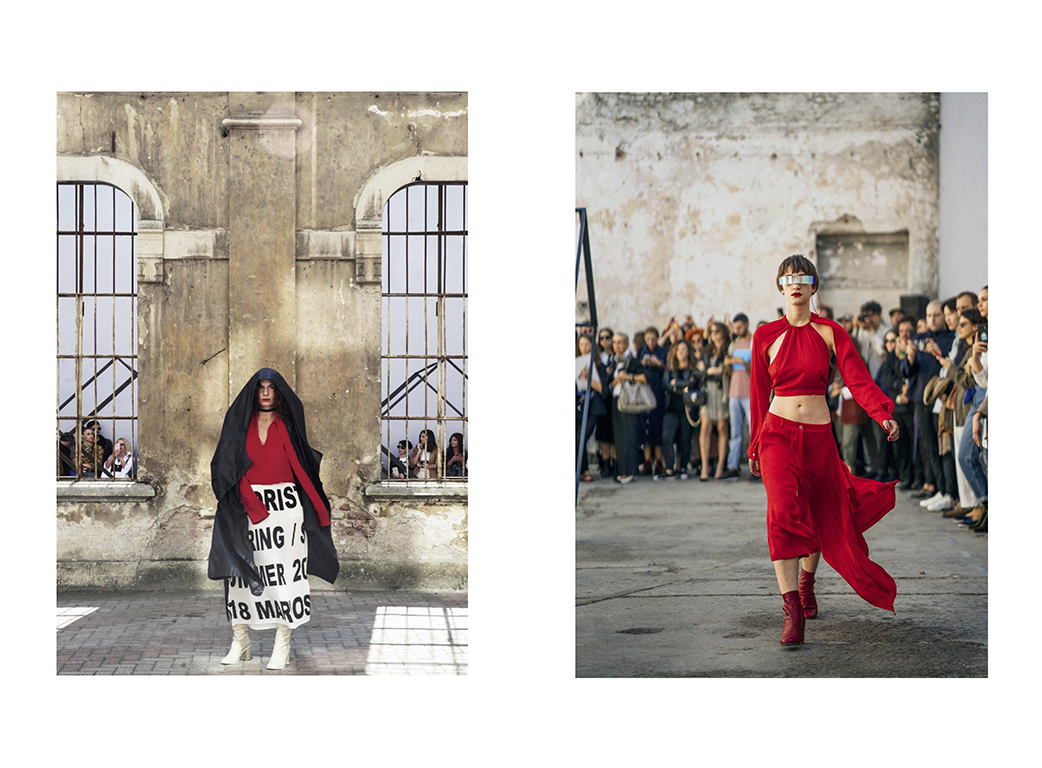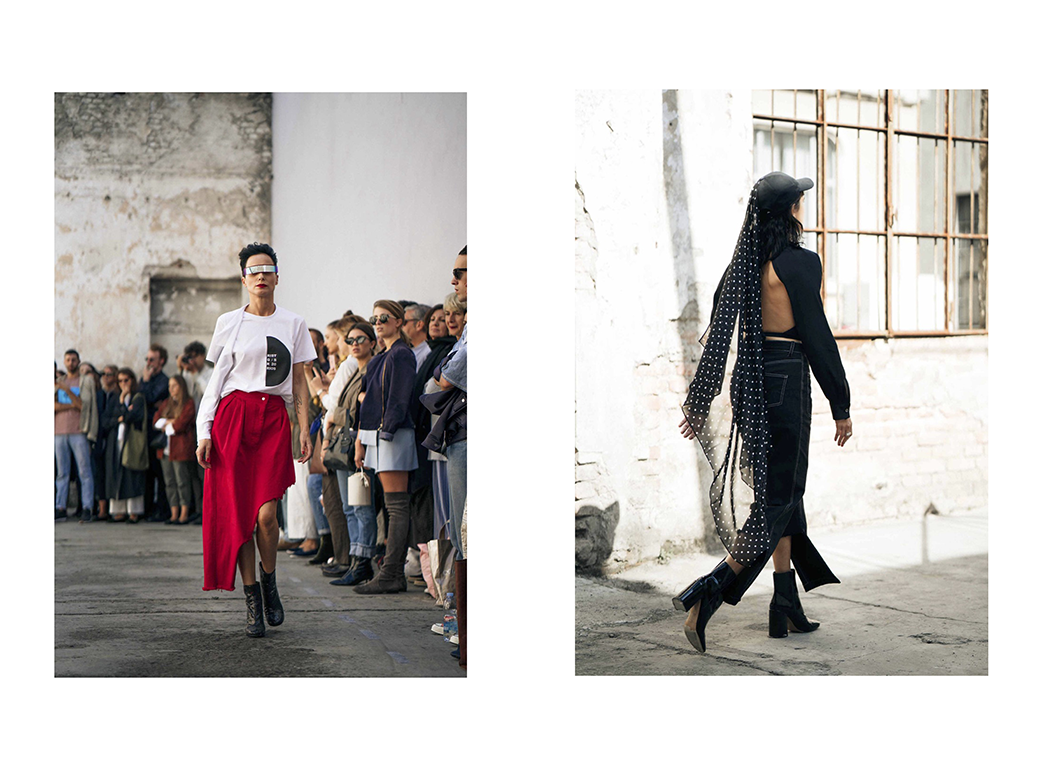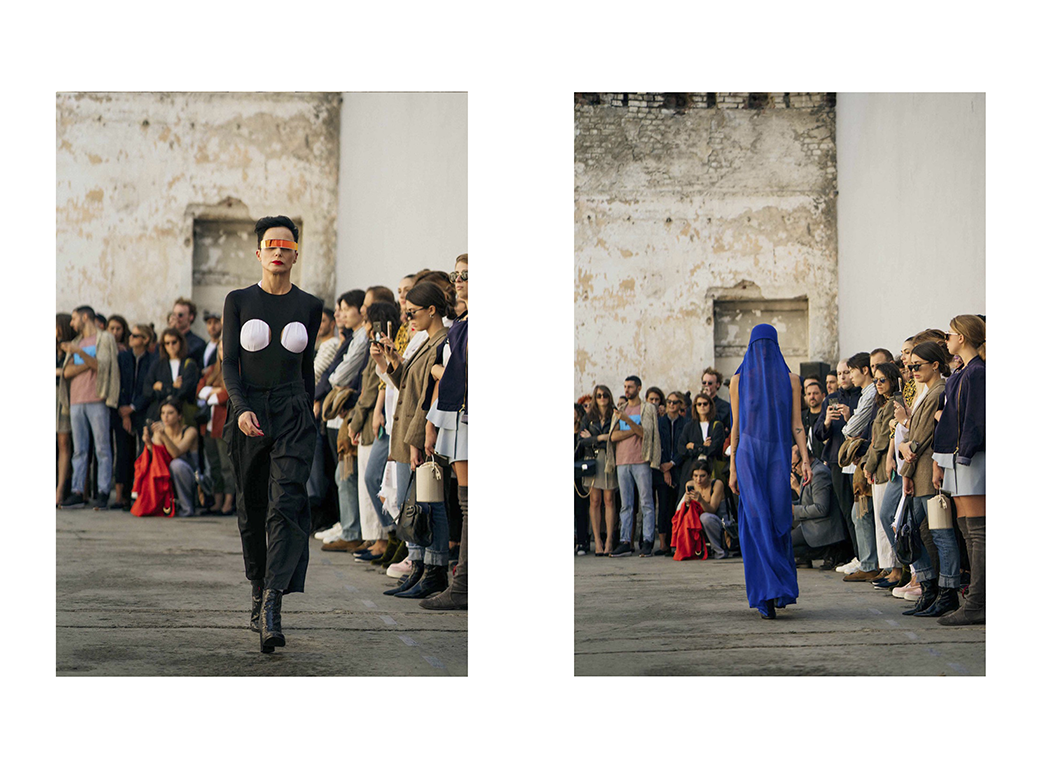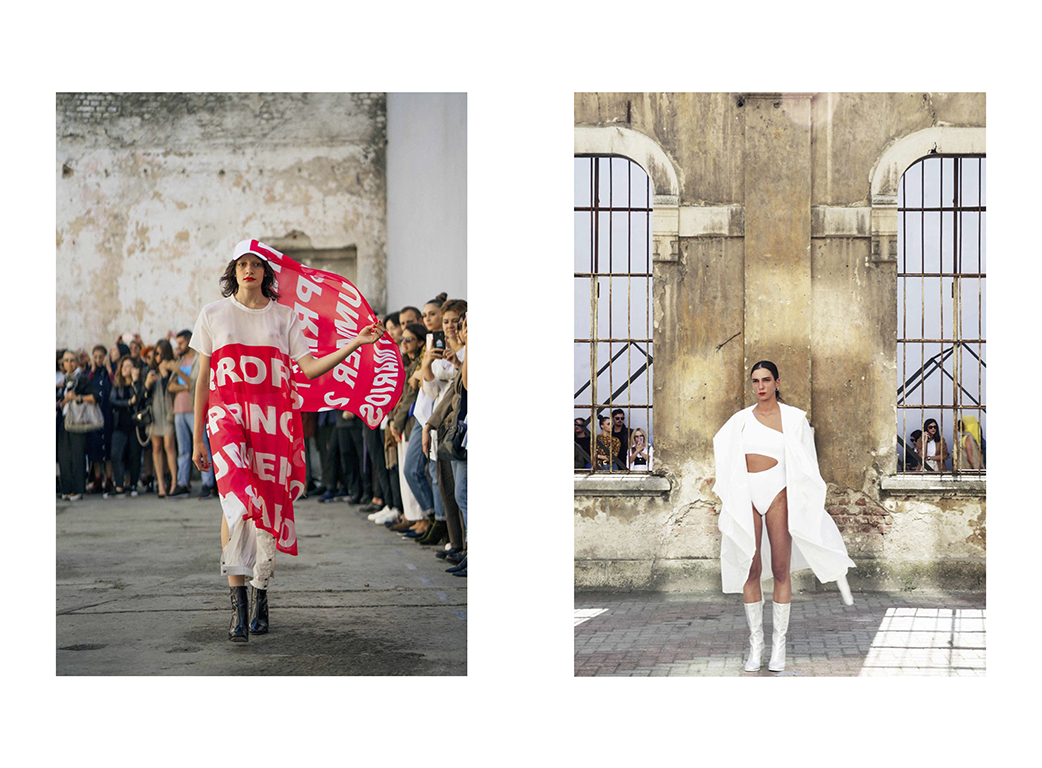 un

conventional love

12 OCTOBER 2017

MARIOS S/S 2018 Errorist Collection
Although it may appear to some that MARIOS is another young brand in definite guidance of an eponymous designer - Marios (logical?), those of us following the more underground vibe are well aware of the uniquely-balanced, casual-wear, fashion-amalgam experimentation that MARIOS represents. We now pay tribute to the 15 glorious years of ageless creations by Mayo and Leszek.
Mayo Loizou (Cyprus) and Leszek Chmielewski (Poland) got acquainted in the late 90's, throughout their studies in Italy. Mayo majoring in Fashion and Leszek in Contemporary Dance, the two have crossed paths at Tabasco - one of the most historical nightclubs of Florence, known for being the true confluence of the alternative and creative. Almost instantly bonded -the duo clicked on their desire to form a "brand for contemporaries and modernettes", focused on unisex, convertible and timeless garments, irresponsive to trend.
In 2001 the label was officially born in Japan, and in 2005 MARIOS already opened the doors of its first mono-brand in Tokyo. Four years later the brand re-situated to Milan, Italy, bringing back its three most distinctive features: the contemporary blend of the anti-mainstream, the multicultural influence, and the constantly fascinating artist and brand collaborations. Indeed, every single one of the 30 collections included a capsule, featuring another contemporary genius, hence having cemented collabs into the brand's unconventional DNA and into our hearts.
This year's MARIOS SS18 ERRORIST-GUERILLA, supported by Camera Nazionale della Moda, was more than acollection - it was a celebratory 'Happy 15 Years' event. The rule of the season - organized chaos from the assembly of the label's most iconic models. Deconstruction, Asymmetry and Hybridism; Play with panels, sleeves and collars; Pants-and-skirts symbiosis; Disrupted usage of the ordinary patterns and, of course, a casual hint of transgressive. The guest artist of the season - the legendary sculptor Jonathan Vivacqua, the industrial archeological location and the featuring of models directly from the MARIOS community, had, without adoubt, turned the presentation into a true manifesto of brand identity. Centerfold – Self Expression.
Words Ksenia Trufanova

Related articles
5434dd0c467e2c730dcbb20f23d1d575
{"admin_base_url":"https:\/\/www.unflop.it\/cmt-admin","media_base_url":"https:\/\/www.unflop.it\/media","api_base_url":"https:\/\/www.unflop.it\/cmt-admin\/api","do_base_url":"https:\/\/www.unflop.it\/cmt-admin\/do","url":["blog","articles","marios-s-s-2018-errorist-collection"]}
{"title":"Unflop paper","description":"unFLOP is, above all, a new creative team","folder":"unflop","domain":"unflop.it","email":"info@unflop.it","base_url":"https:\/\/www.unflop.it"}