< back
unbelievable knack
Compulsive Viewing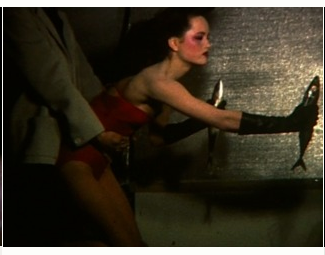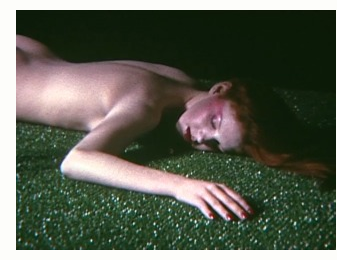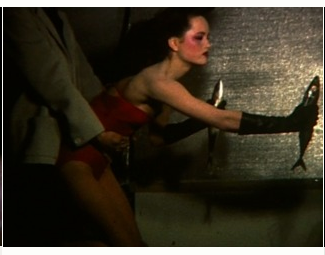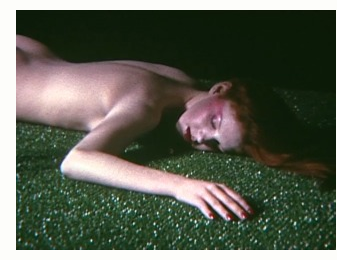 un

believable knack

27 NOVEMBER 2014

Compulsive Viewing
Fashion
The Films Of Guy Bourdin

November comes to round up with a huge highlight in store: 27 November, 2014- 15 March, 2015, gear up for a "showcase" of the influential and enigmatic fashion photographer Guy Bourdin.
At London's Somerset House, the Image Maker will be elevated with this gem of a project; a featuring of unique fashion films edited from the ground-breaking photographer's archival film footage. 'Compulsive Viewing: The Films Of Guy Bourdin' showcases eleven unique fashion films, edited in 2002-2003 from never-before-seen, archival film recorded by the photographer Guy Bourdin. Exposing and exploring Bourdin's grasp of the moving image, bringing into light once again how the photographer's aesthetic can translates to fashion film.
An utterly unique catalogue of fashion films created from footage captured by seminal photographer Guy Bourdin.
The exhibition will also feature a selection of paintings, working drawings, sketches and notebooks, not seen in the UK before, which inform his approach as an compositional image-maker and meticulous draughtsman. A highlight will be the 'Walking Legs' series - a campaign commissioned by Charles Jourdan in 1979 exhibited in its entirety for the first time with a yet unseen accompanying fashion film.
Guy Bourdin's editorial and advertising imagery represent a highpoint in late twentieth century fashion photography. His work took the basic function of the fashion photograph -to sell clothing, beauty and accessories- and made it into something rich and strange. Bourdin did this without resorting to exoticism; instead, he established the idea that the product is secondary to the image. From his professional debut for Paris Vogue in the 1950s, Bourdin developed a distinctive style of visual storytelling which continues to serve as a source of inspiration to contemporary fashion photographers from Tim Walker to Nick Knight.
The exploration of Guy Bourdin's craftsmanship as an image maker and the processes he "inhabited" in producing startling and provocative imagery in a pre-digital era. A pioneer of Fashion film depicted in the showcase of sUPER-8 films he made simultaneously with his on-location photoshoots.
Glory the legend of an image maker. An event to attend and experience it at the most.
http://showstudio.com/project/compulsive_viewing_the_films_of_guy_bourdin/fashion_films/
Content Editor Annie Markitanis

Related articles
35fe110934ff8cff134345d5154c1a86
{"admin_base_url":"https:\/\/www.unflop.it\/cmt-admin","media_base_url":"https:\/\/www.unflop.it\/media","api_base_url":"https:\/\/www.unflop.it\/cmt-admin\/api","do_base_url":"https:\/\/www.unflop.it\/cmt-admin\/do","url":["blog","articles","compulsive-viewing"]}
{"title":"Unflop paper","description":"unFLOP is, above all, a new creative team","folder":"unflop","domain":"unflop.it","email":"info@unflop.it","base_url":"https:\/\/www.unflop.it"}